The stoves mentioned below are lightweight & very packable.
Personally, having a glass panel on my stove is a MUST. Seeing the fire is incredibly pleasurable! Plus, it's much easier to know when you need to stoke the fire. Another bonus is the natural light inside your tent.
That said, glass panels add extra weight to your stove & there is the possibility of them breaking. It really comes down to personal preference here.
Pomoly Timber Stove

Shop Now:  TIMBER Stove | Titanium Wood Stove for Hot Tent and Camping | POMOLY 2021 Version
If cost wasn't a factor & I could only have one stove, it would be this one. I haven't tried this one personally yet…
But looking at the specs & video reviews of it, it seems to hit the perfect balance of weight, features I like & usability.
Highlights:
Only weighs 5 pounds
Option for glass panels on both sides (drool)
Has foldable legs
Cool looking honeycomb spark arrester
Cost: About $445
3W Wild West Stove
This is the stove that I currently use while backpacking.
Highlights:
Only weighs 4 pounds
Packs down super small
Has a glass front panel
Costs less than any comparable stove
Cost: About $200
Seek Outside Cub Stove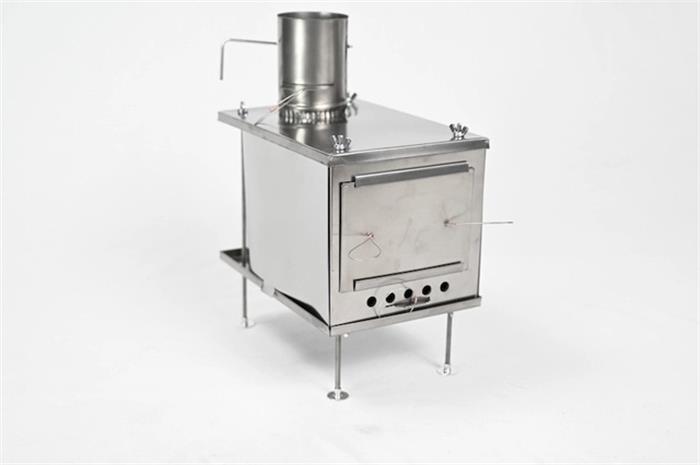 One of the lightest stoves available. No option for a glass panel, though.
Highlights:
Weighs less than 2 pounds
Made in America
Cost: About $300
Winnerwell Stove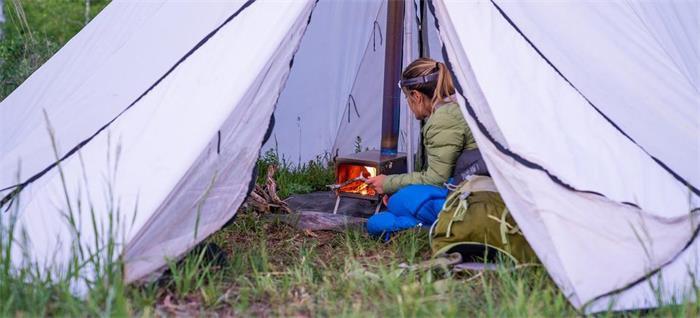 This stove gets mostly 5-star reviews & is a favorite amongst bush crafters.
Highlights:
Only weighs 4 pounds
Foldable design
Can be purchased on Amazon
Cost: About $500
I'd also recommend checking out Amazon's current lightweight stove selection. It seems like there are new options every time I check.