Scaena Packing Tent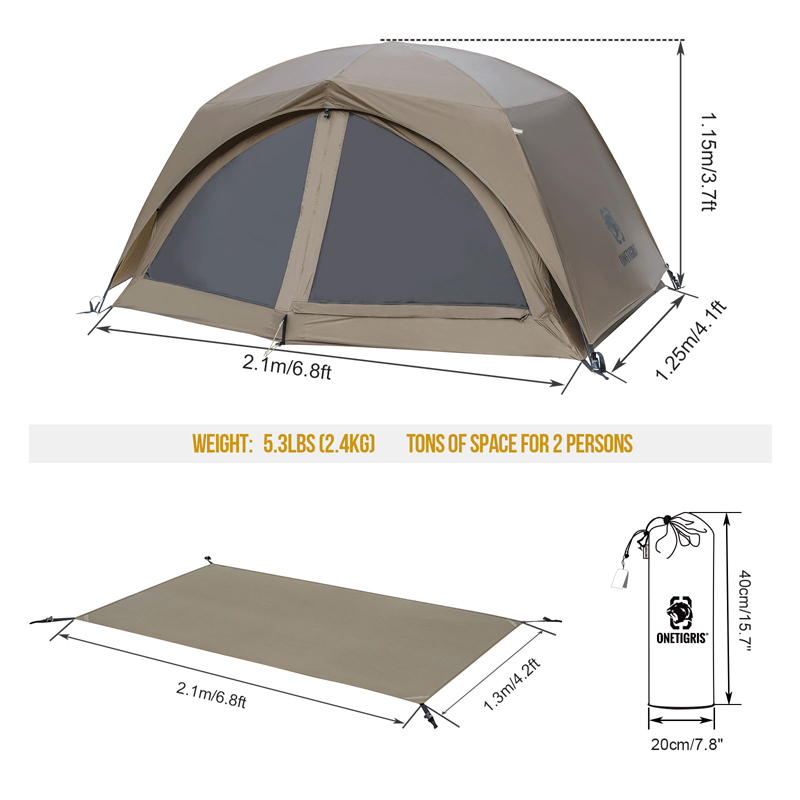 Advantages of Scaena Packing Tent
1. Scaena Packing Tent waterproof coating with 1500mm waterproof grade and tear-resistance
2. It is equipped with a nylon mesh inner tent, which can prevent the breeze from entering and insects from entering
3. Air vents with good air permeability can be seen everywhere.
Disadvantages of Scaena Packing Tent
1. Many tent poles are required for tent setting. It takes up too much space for hiking camping.
2. The tent is a three-season tent. If the weather in your camp is very cold. This tent is not suitable for carrying out. More suitable for going out and enjoying the sun. It's safer on the beach or in the park.
3. Scaena Packing Tent has the risk of water leakage. His top is online design. To better watch the night scene. They added an extra layer of top cloth. So there are many leaking cracks in the tent. There is a great risk of water leakage in this tent.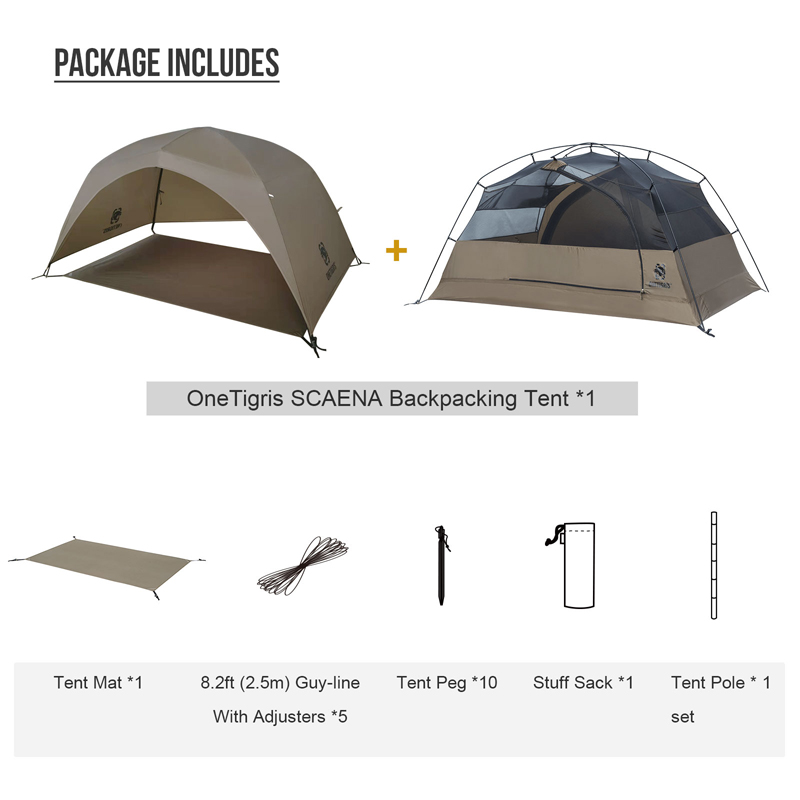 Package Includes
OneTigris SCAENA Backpacking Tent *1
Tent Mat *1
Tent Pole * 1 set
8.2ft/2.5m Guy-line With Adjusters *5
Tent Peg *10
Stuff Sack *1
Specifications
Material: 20D Ripstop Nylon Outer Tent, 40D Nylon Tent Bottom, 40D Nylon Mesh Inner Tent, YKK® Zippers, YNS™ Clips, 7001 Aluminum Alloy Tent Poles
Waterproof Rating: 3000mm
Dimensions: Setup 6.8ft*4.1ft*3.7ft/2.1m*1.25m*1.15m; Folded 15.7"*7.8"/40cm*20cm
Leather Mat Dimensions: 6.8ft*4.2ft/2.1m*1.3m
Weight: 5.3lb/2420g
Conclusion:
I will choose a more practical tent. At the same price, I prefer Pomoly Chalet Tent. It is not only cheaper than Scaena Packing Tent but also better in quality. If you want to know more about Pomoly Chalet Tent, please click the link below
https://www.pomoly.com/CHALET-70-Camping-Hot-Tent-With-Two-Poles
Read more…
Pomoly Peak Hot Tent VS Twinpeak Awning Tent