With the proliferation of COVID-19. Traveling around the world is temporarily impossible for people. So what do you do when you're bored at the weekend? Come and join me in camping. I'm sure you'll find it interesting and love camping.
When we go camping, we must not forget our tent and equipment. Now, let's buy a tent. I chose a Pomoly Manta Hot Tent. Let's know more about Manta Hot Tent together!
Quick View:
Propped up Door Design
300D Oxford Fabric With Silver Coated Layer
Tent Skirt Design
With Stove Jack
Breathable Mesh Top Design
Shop Now: https://www.pomoly.com/MANTA-Tipi-Tent
1. Proppe Dd up Dooresign
First of all, this tent belongs to a triangular tent, which was also modified in 2021. Pomoly Manta Hot Tent adopts a stronger aluminum alloy tent pole with a diameter of 28mm to avoid breaking in strong wind. (originally 25mm iron tent pole). You can firmly bind the door to the brace. In addition, you can roll up the door. The tent has two doors. You can go in and out of the tent freely.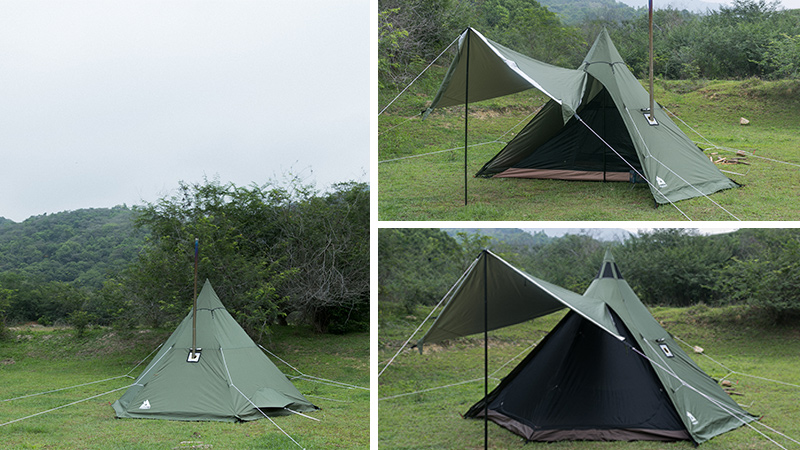 2.300D Oxford Fabric With Silver Coated Layer
When people mention Oxford fabric, they will think of its weight. General multi-person tents are made of Oxford fabric. In the case of a large number of people, tents with strong tear resistance play a great role. Pomoly Manta Hot Tent's fabric is improved based on silver-plated 300D Oxford fabric, which makes the material softer while maintaining the original characteristics. The new material has better toughness and improves the tear resistance of the tent.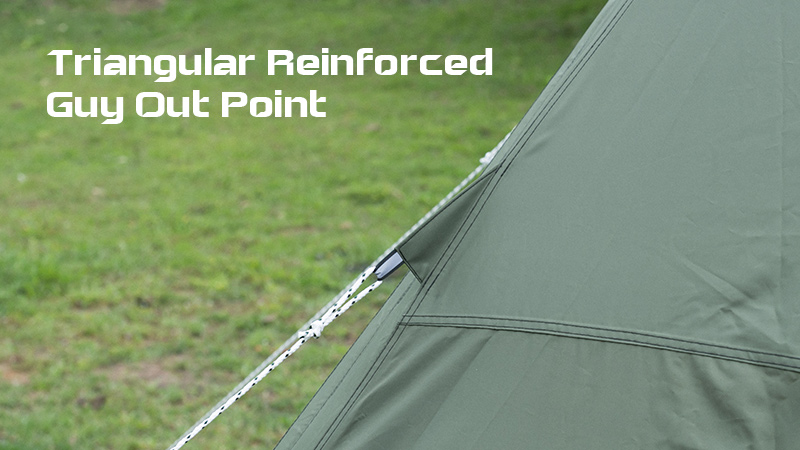 3. Tent Skirt Design
A tent without a snow skirt is incomplete. Maybe we seldom pay attention to snow skirts at ordinary times. The snow skirt is an important part of the tent. In hot weather, we can roll up the snow skirt to make the tent more ventilated. In bad weather. We can put big stones on the snow skirt. This can make our tent more stable.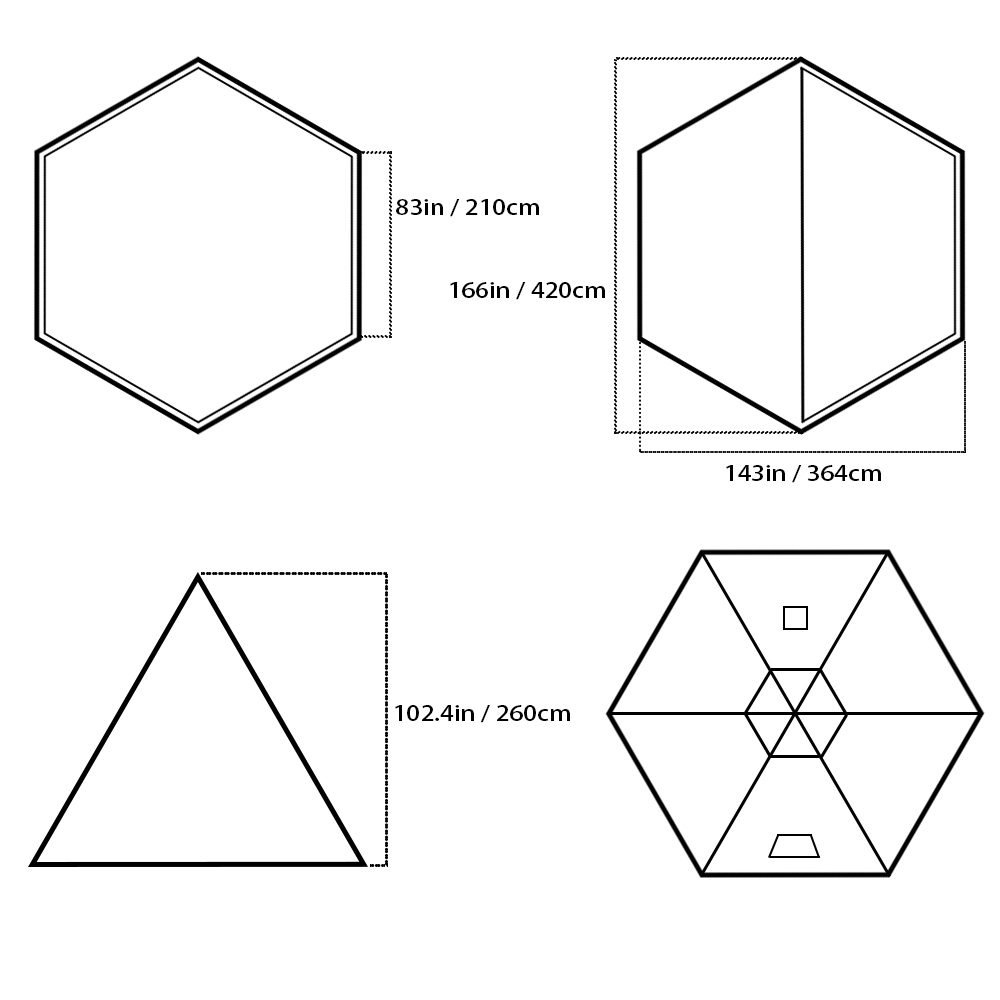 4. With Stove Jack
Most campers like to cook food while camping. You can insert the stovepipe into the jack. You can use the stove in your tent in winter. In addition, we can also use the stove to obtain the heat source.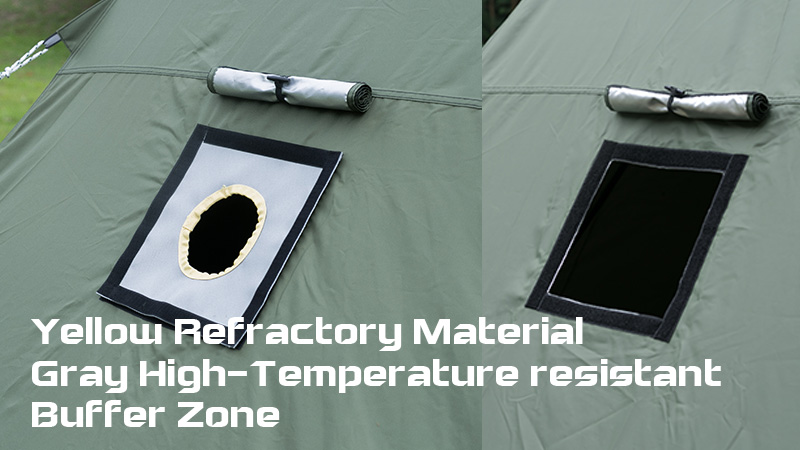 5. Breathable Mesh Top Design
The top cover of the Pomoly Manta Hot Tent is removable. The top of the tent is designed with mesh, which is designed for better ventilation. At the same time, the top of the mesh can also prevent mosquitoes from entering the tent.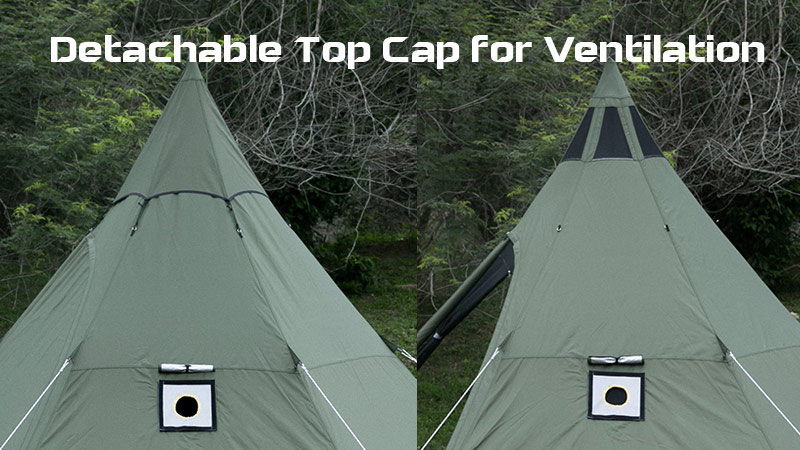 Pomoly Manta Hot Tent's Hot Reviews:
Testée par grande pluie + Mini T1. Tente bien étanche et bien spacieuse, semble assez robuste. Beaucoup d'espace pour 1 personne + poêle! Le fait de pouvoir rester debout à l'intérieur est pour moi un grand plus. J'étais sur sol déjà mouillé, donc pas mal de condensation mais vu l'espace ce n'était pas un problème, on ne touche pas la toile. Très content et très satisfait de cet achat donc, aucun regret! Attention toutefois, si vous n'avez pas la place chez vous pour la faire sécher (et elle prend bien de la place) ça pourrait être un problème.
I love the pomoly manta tent. I live in Scotland and we get a lot of cold windy and rainy weather. This is not a problem with the manta as all the guy out points keep it nice and sturdy. This tent is very waterproof and is made out of a very strong and durable fabric.
I purchased mine for winter camping. We absolutely love it. It's a big tent, with plenty of room. We had two big cots and a table with the woodstove in its corner and still had more room. I've only had the opportunity to use it this one time. But I look forward to many more nights in it.
Conclusion:
If you are considering buying a tent for 3-4 people. Then I think Pomoly Manta Hot Tent is for you. Its color is green. He seems to blend in with nature. If you want to know more about Pomoly Manta Hot Tent, please go to Pomoly's official website.
Read More
6 Reasons Why You Should Buy Pomoly Altay Tent Stove
Analyze 5 Reasons Why Pomoly Peak Hot Tent Is Worth Buying?
Pomoly Chalet 70 Hot Tent's Detail Design. You Can't Wait to Have It