It's great to have a tent stove because it provides a cooking place for your camping tent, so you can be free from any elements. T-brick Max Camping Stove is perfect for camping in cold weather. Most importantly, it is very convenient. In the morning, you don't have to leave the comfortable space of the tent and put the camping kettle or camping coffee pot on the stove to make coffee. I think the following article is the reason why most people like T-brick Max Camping Stove.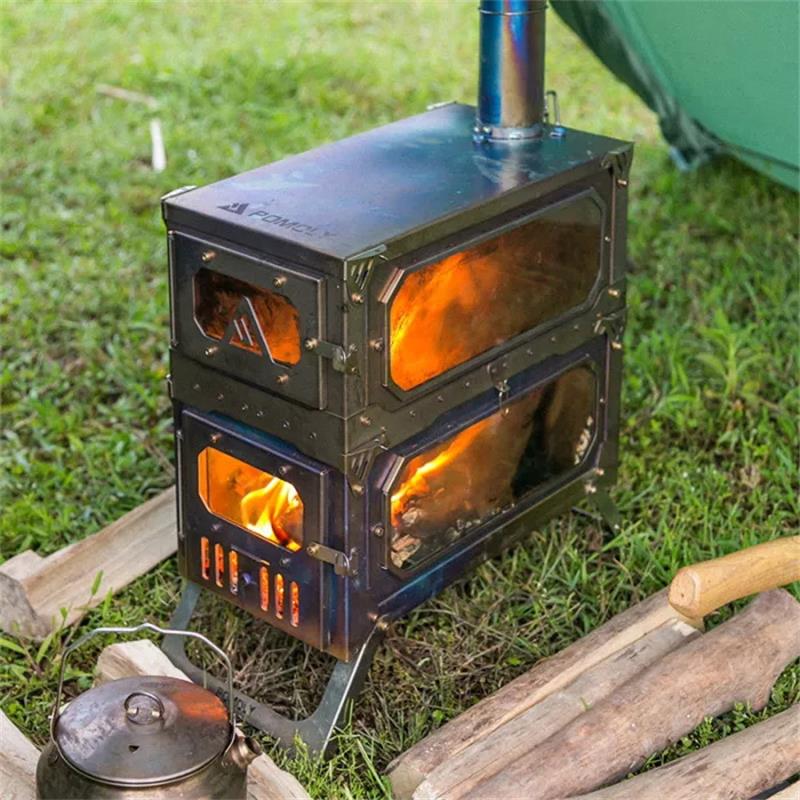 Quick View:
Double Space Design
Transparent Heat-resistant Glass
New Four Side Panels
Easy to Use And Safe
Removable Portable Design
Shop Now:https://www.pomoly.com/T-BRICK-MAX
1. Double Space Design
T-brick Max Camping Stove has a special two-layer mode. You can add more firewood. These firewoods can burn longer. In addition, the firepower of the stove is greater than T1. If we need maximum firepower for cooking, we install two titanium alloy side plates at the bottom of the furnace and glass side plates at the top. The secondary air intake of two titanium plates can maximize combustion efficiency.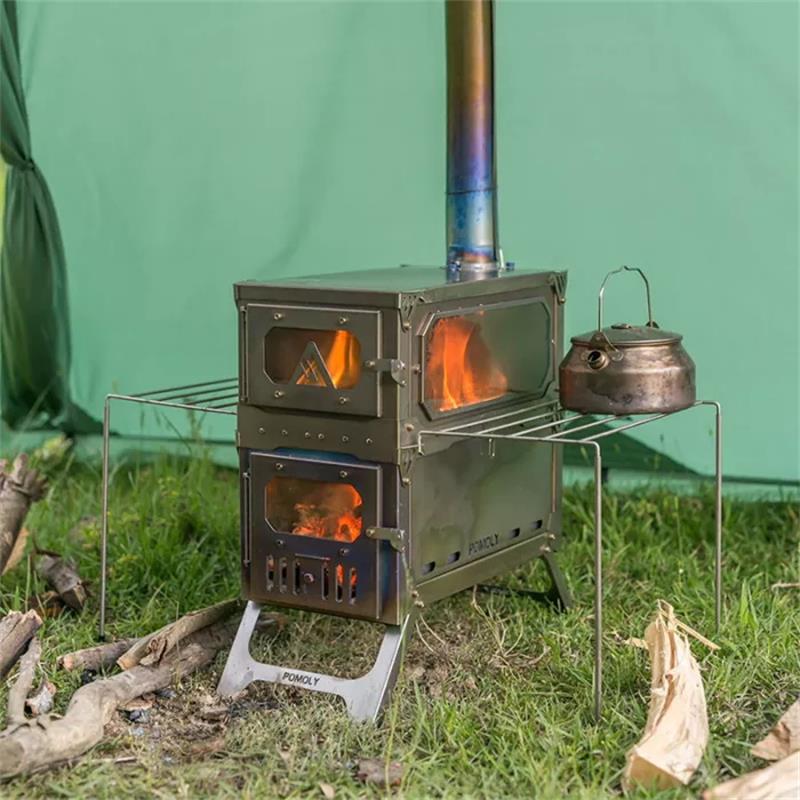 2. Transparent Heat-resistant Glass.
Many people prefer to buy stoves with heat-resistant glass when buying stoves. First, heat-resistant glass can reduce the risk of people being scalded. Second, transparent glass enables people to see the combustion in the firebox more clearly. People can add firewood in time according to the situation.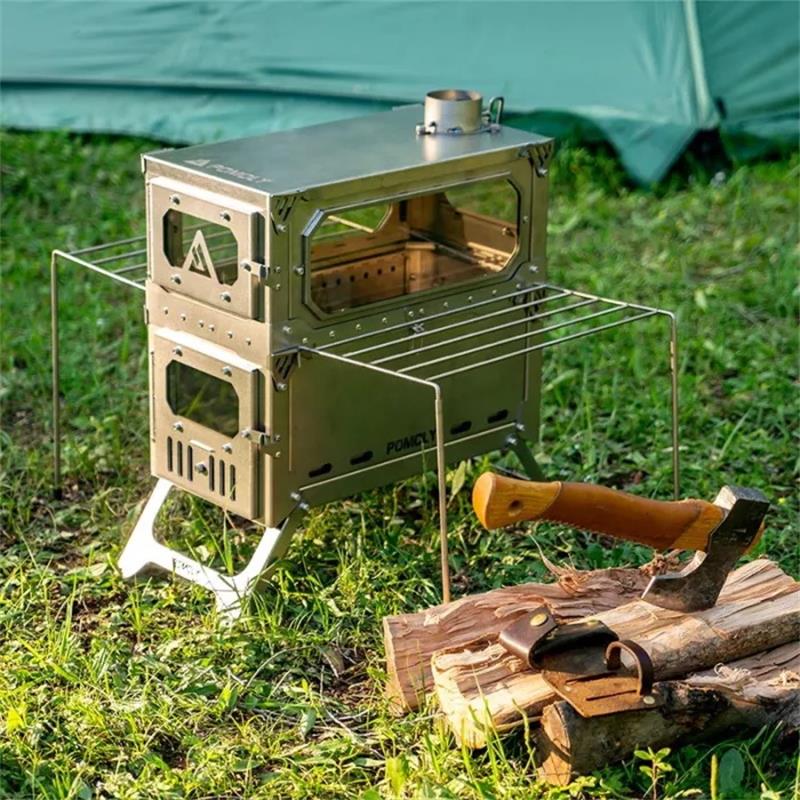 3. New Four Side Panels.
Compared with the T1 series, the four side plates of the T-bridge Max can be switched freely. Inside the tent, we can face the glass side plate and observe the burning of wood. The glass side panels also provide light for your hot tent.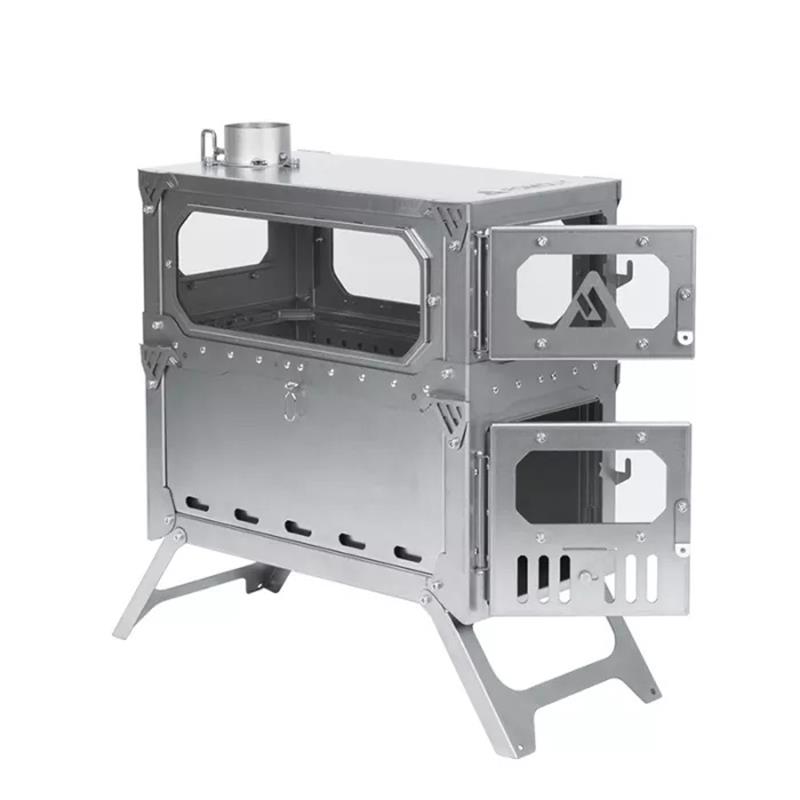 4. Easy to use and safe.
Camping firewood stove uses natural fuel sources, such as firewood, branches, sawdust, etc., Ventilate vertically by extending the flue from the top of the tent.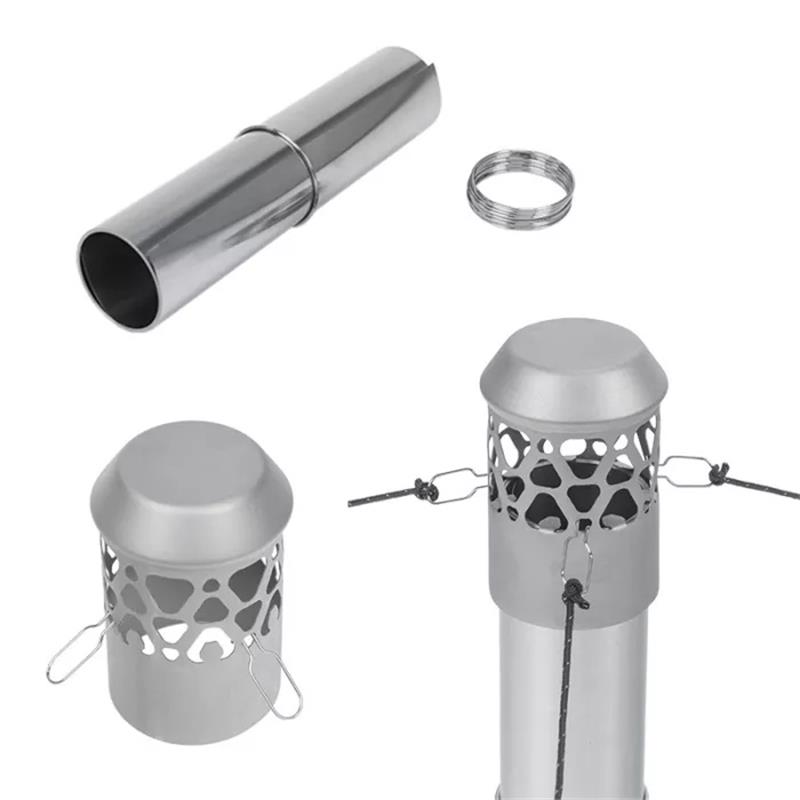 5. Removable and portable design.
T-brick Max Camping Stove adopts a removable design. You can easily remove the foldable four legs and stovepipes. This design is easy for us to store and carry.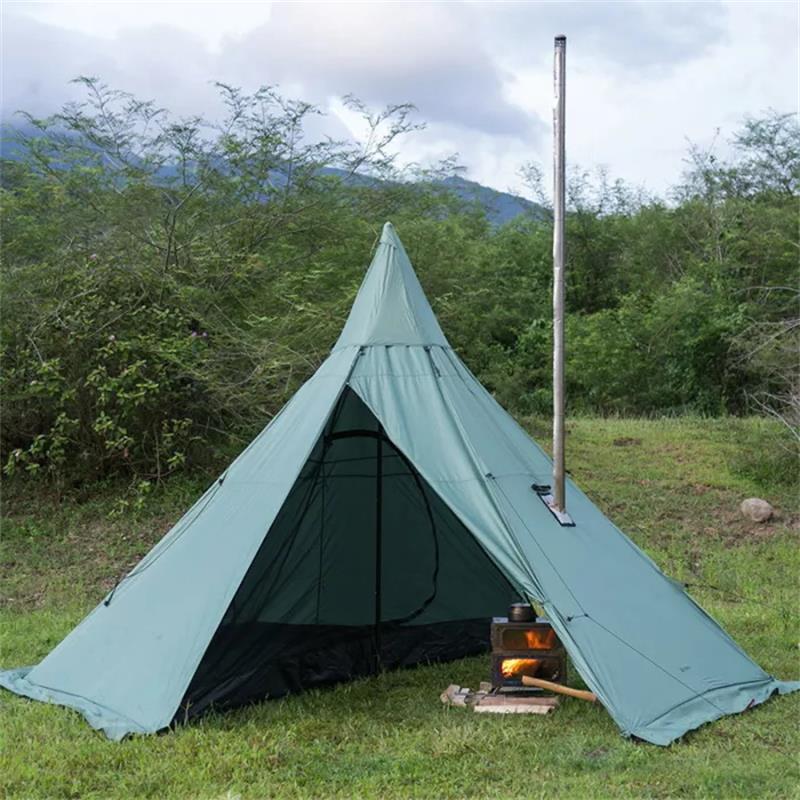 Reviews:
So excellent! I have 5 stove for camping, and I love it best. Very very good!
A well manufactured piece of gear. Will definitely keep my tent warm. With the additional level, it will be useful to load in more wood for longer burn times.
I will be looking at a different stove pipe configuration as the straight one piece roll is adequate to get the job done, but finicky flimsy to deal with.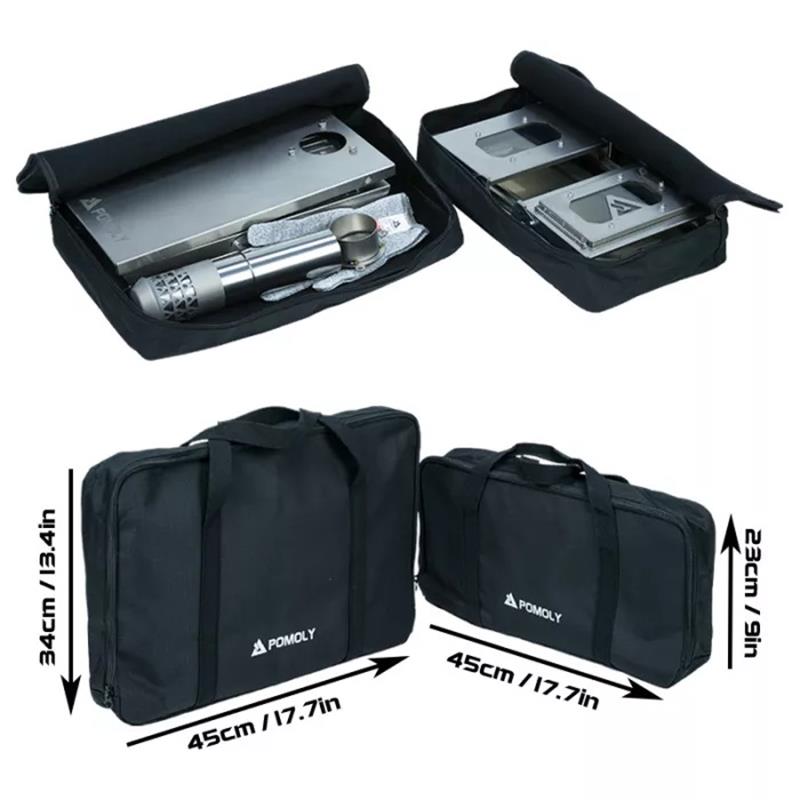 Conclusion:
The appearance of the T-brick Max Camping Stove is not only good-looking but also durable. Large space is more suitable for car camping. You can cook delicious food in a tent with your family or friends. besides. The transparent heat-resistant glass enables you to see it at night. It's friendly for children.