We have found the best tent stove to keep your tent baking even in cold temperatures. Camping in cold temperatures is a serious thing. If you plan to camp in winter, the best way to keep warm is to use a tent stove. The tent stove has many functions. A properly installed portable wood-burning stove should keep your tent warm and comfortable without filling it with smoke. Choosing the best tent firewood stove is tricky. Allow me to recommend Pomoly Taisoca Oven Stove for you.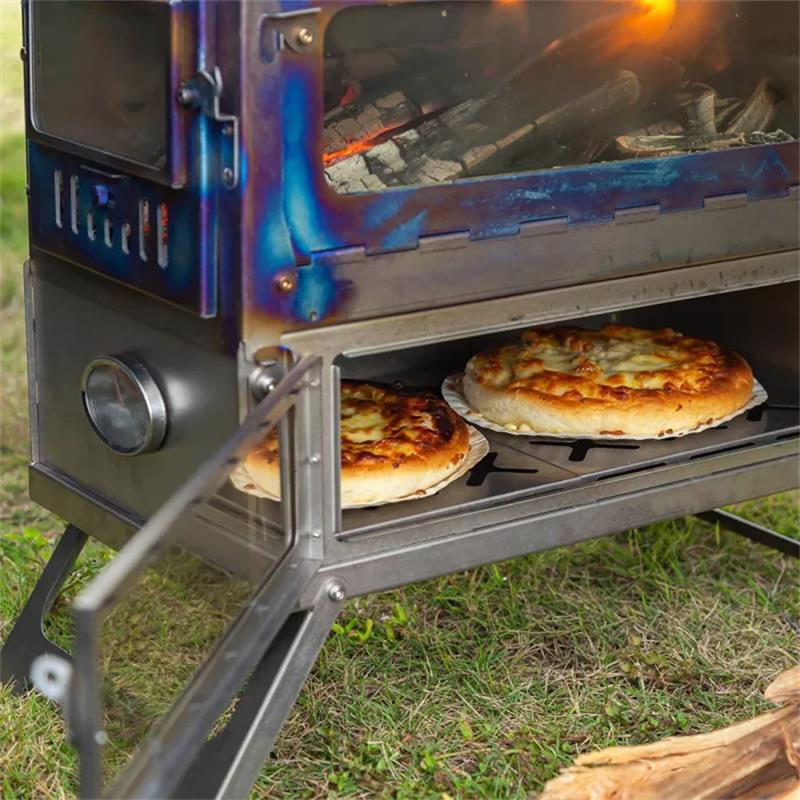 Shop Now: https://www.pomoly.com/TAISOCA-Oven-Stove
Advantages of Taisoca Oven Stove:
1.1MM Titanium Stove. Titanium is a common material for most camping stoves. Compared with the cast-iron wood-burning stove you see in the cabin, titanium is lighter and therefore easier to carry. If you're camping, a stove that's too heavy to move won't be of much use. That's why AA is a good choice.
2. Customized Requirements. This stove is made of titanium. The size and special design of the stove can be customized. You only need to note your requirements when placing an order. Pomoly will design the stove you need according to your requirements.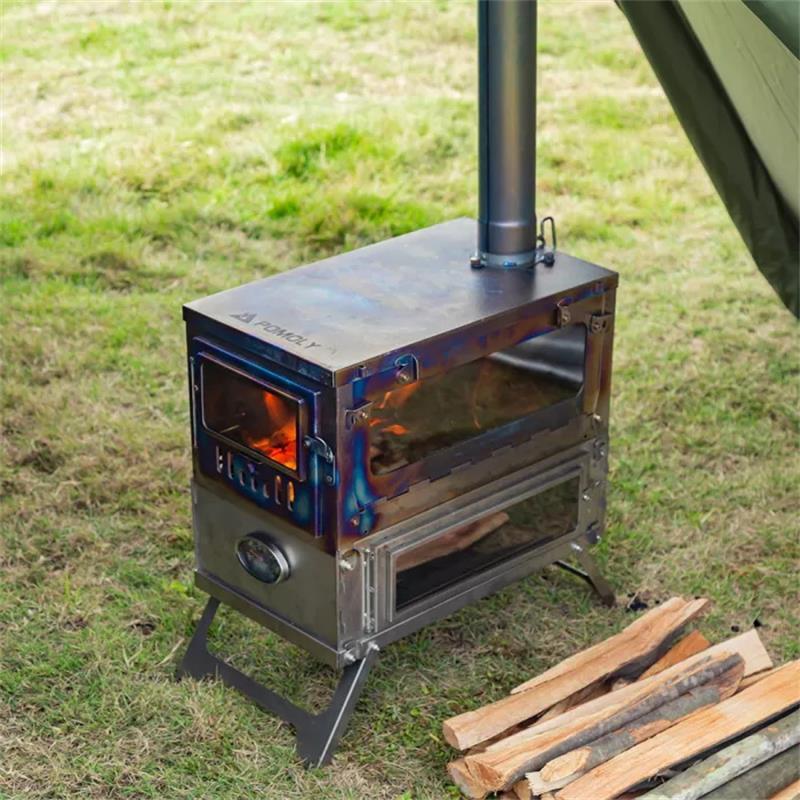 Pomoly Taisoca Oven Stove's Top Reviews:
Great video. Love this stove (don't have one yet but I want one). When I saw you make the pizza I was like yup I need that. Thanks for demonstrating in the freezing weather. I appreciate all you do to teach us, you definitely go out of your way. I know you enjoy it but it's so helpful to us. Be safe and stay warm. ( – Llory Lloyd from Youtube)
Such a great stove man a mind video in a real-life scenario. I gotta say I wanted to reach out to ask if you know of any fold-up titanium stoves for my smaller hot tent. HERE IT IS. I bought a different brand ultralight titanium stove and it had sliding walls. The issue is they warped and never match in the slots again. Also when it's really cold and dark or tired I struggle to get my stove together. This one here seems to be what I have been looking for. Awesome video and review well done. ( – Papa Romes Outdoors from Youtube)
Thank you for the review on this stove/oven for camping it looks nice. ( – Dm Tnw Outdoors from Youtube)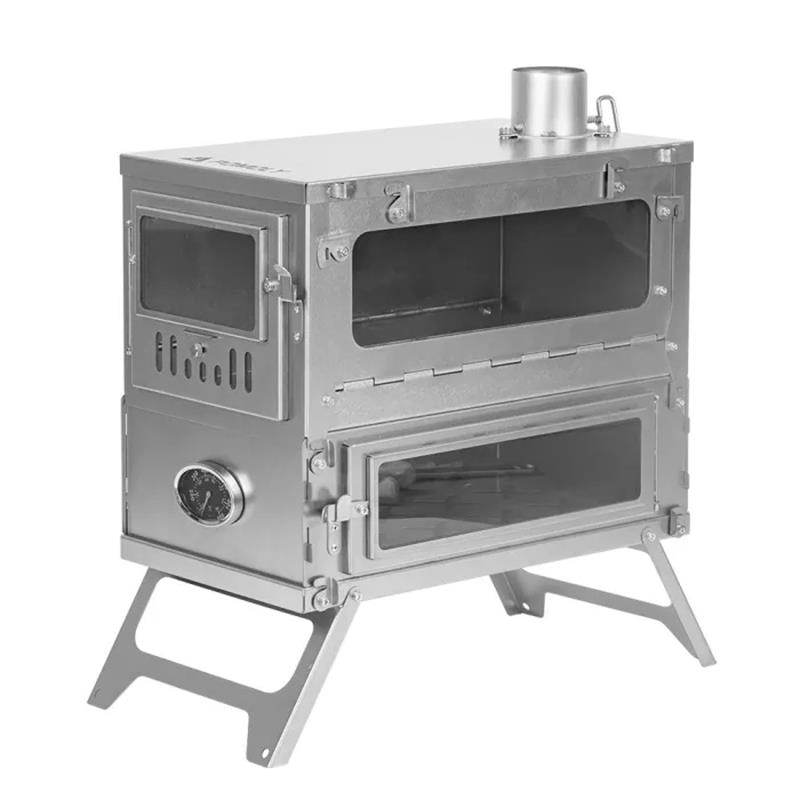 Taisoca Oven Stove's Specification:
| | |
| --- | --- |
| Stove Type | Titanium Wood Stove |
| Weight (Without chimney) | 8.16 lb / 3.7 kg |
| Folding Dimension | 16.3 x 8.7 x 3.7 in (41.5 x 22 x 9.5 cm) |
| Stove Body Dimension | 14.9 x 8.7 x 7.1 in (38 x 22 x 18 cm) |
| Assembly Dimension | 17.7 x 8.7 x 12.6 in (45 x 22 x 32 cm) |
| Side Glass Size | 11.8 x 3.9 in (30 x 10 cm) |
| Front Glass Size | 5.5 x 2.8 in (14 x 7 cm) |
| Spark Arrestor | Yes |
| Pipe Diameter | 2.36 in / 6 cm |
| Pipe Type | Rolling or Non-Rolling |
| Material | 1mm Thickness Titanium (GR1/TA1) |
| Firebox Volume | 15L |
What is included?
T1 Taisoca Stove
Titanium Chimney
Stove Carry Bag
Smoke Damper
Spark Arrestor With 3 Rings
Cut Resistant Gloves
Conclusion:
Pomoly Taisoca Oven Stove is friendly to us. It has many functions. The transparent heat-resistant glass allows us to observe the combustion in the firebox. It must be nice to eat baked goods in the wild without electricity. But when we use the oven, we should keep a distance from the oven. It's an unfortunate thing to get scalded while camping.